Account Setup#
The account setup process is how a new user can set their security information for the first time. Once set the account becomes active and the user can log in using the password they have set.
Danger
Be sure to use security questions and answers that you will know the answer to. Once set these will be used to recover your password should you forget it!
---
To begin the setup process you will receive an email containing a link/button that allows you to set up your account, click this link/button to go to the setup page.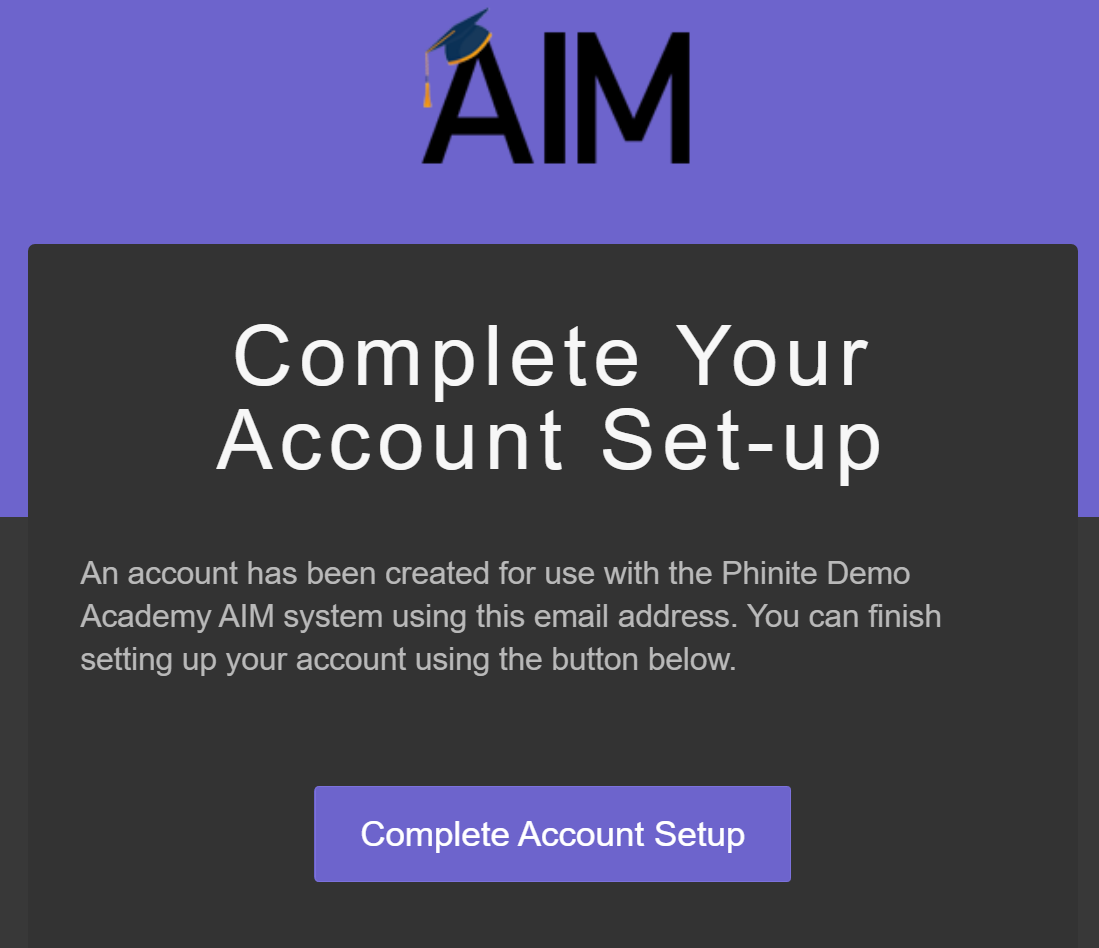 Caution
Each link has an expiry time meaning it will only work for a certain amount of time. If your link has expired please contact the school to request that a new link is sent.
You will need to complete all of the fields on the form to setup your account. Your password must meet minimum security requirements in order to be accepted. On screen messages will confirm what is missing from your password once you have entered it.
The rules that must be met are:
Contains at least 1 uppercase character

Contains at least 1 lowercase character

Contains at least 1 number

Contains at least 1 symbol from this list: ! $ % & * - _ + = ?
Once complete the complete account setup button will become available and you should click it to complete the setup. You will then be sent an email to your registered email address confirming that account setup has been completed for your account. You can now log in using the password you just created.